A SAP hotel management software like Folio Plus is a huge advantage for hospitality business such as hotels, resorts and condominiums. Managing the business well is a must, most especially if it has multiple departments that help in making it a functioning organization. The hospitality industry deals directly with the comforts of guests and the business has to make sure every need is met.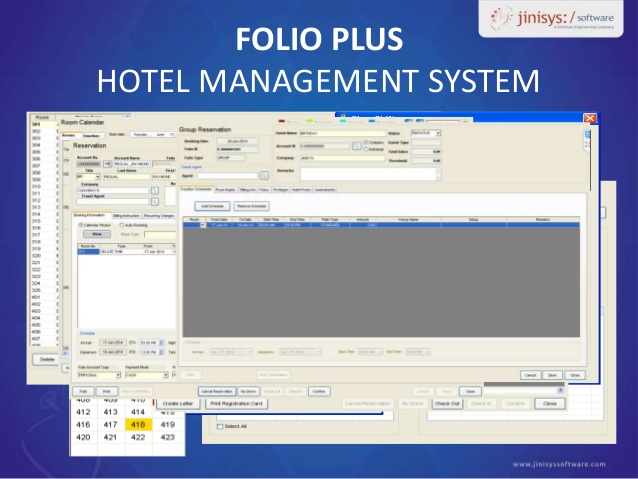 SAP for Hotels
Why use SAP for Hotels? SAP is a leader in building software for enterprise resource planning (ERP) that refers to modular applications that collect and analyze data from the different parts of the organization. The SAP technology is a preferred technological platform by most industries.
A SAP hotel management software lets organizations control the various aspects of hotel business operations. This is an all-in-one solution for the business that's focused on catering to those in the hotel industry. The system helps in bringing out excellence by covering all the business needs of a hotel.
What is an Ideal SAP Hotel Software?
SAP for hotels can vary. This might come in different department applications with add-ons to match your needs. A SAP hotel management software also contains various modules and features that an organization can use for its daily processes and operations.
A good SAP hotel management software should be fully integrated with other necessary tools to run the business smoothly. This ensures connectivity to all aspects of the organization.
It also drives revenues by creating a comprehensive process all throughout the organization.
The Perks of Having a SAP Hotel Management Software
Having a good SAP hotel software can help in providing superior services to guests while improving the business processes of the entire organization by tapping the latest technology.
• Maximizes time. Automation is vital in the hotel industry. Being stuck in manual processes while handling different departments can waste time. Lag timein transferring information can mean money lost. With SAP for hotels, communication and feedback between departments are easier and faster. More work can be done in a fewer amount of time.
 
• Saves money. Despite the initial investment done on purchasing the best SAP hotel software, this already eliminates the need to pay certain employees to do the job. In the long run, this can mean huge savings for the hotel.
 
• Integrated process. Being an all-in-one solution, such software already covers all the needs of the business. A SAP for hospitality industry allows the hotel to be fully-integrated in the operations side while utilizing its competitive advantage. This also allows the organization to introduce the industry's best practices in order to strengthen the business and operations. Thus, this helps in optimizing the business processes in the hotel.
 
• Handles information. This system is responsible for collecting, storing, and analyzing data from the different departments. Analyzing and accessing client information can be of use to the organization to know their customers' habits in order to maximize profit potential.
Folio Plus: The Best SAP Add On Specific for Hotels
Folio Plus Hotel Management System offers a long list of features that helps you in maximizing the operations of the different departments in the organization. This SAP for hotels fully-integrates sales, finance, marketing, food and beverage, general services, and rooms all in one system. This enables the automation of tasks in order to help staff and managers during the day-to-day operational needs of the business.
Folio+ is regularly enhanced and improved in consideration of the customer's feedback. Every new build is a better and more robust. It come in two versions: the web-based and the desktop version.
This SAP hotel management software follows all the standard regulations of the hotel industry. This makes it the perfect software to keep the organization's performance at its peak.
Folio Plus's SAP Hotel Integrations
Folio Plus can be integrated with the other products from Jinisys Software. These are SAP Business One, Resto Plus, Event Management, Call Accounting System, POS Plus, and others. This makes it an ideal SAP for hotel industry because of its full integration to other software and programs.
SAP Business One for hotels is effective for small and medium hotels which can be good software to integrate with the Folio Plus. SAP hotel integrations are necessary in order for the entire organization to work hand-in-hand in every operation.
Want to Manage your Hotel Operations via Cloud?